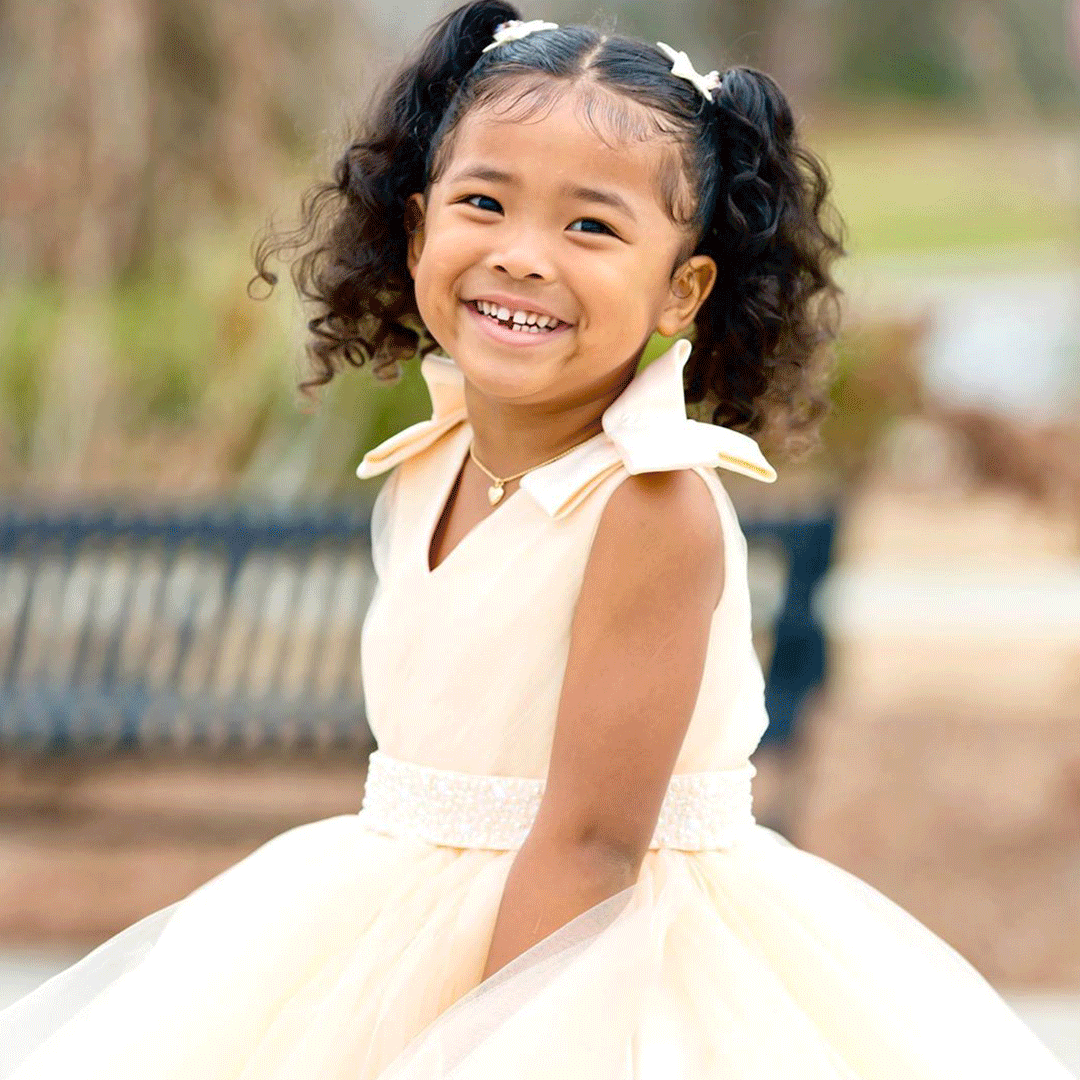 Seven Fabric Types We Use For Our Flower Girl Dresses
I'm not sure if you know this yet, but we would love to inform you that we currently specialize in 7 different types of fabric for a variety of the dresses we have in the store.
If you're curious to know, we'd like to quickly go over each in today's post.
1. Chiffon - a lightweight plain-woven fabric with mesh-like weave that gives it a transparent appearance. See the Boho dress below.
2. Lace – a delicate fabric made of yarn or thread in an open web-like pattern. See the Simba dress below
3. Organza - a thin, plain weave, sheer fabric traditionally made from silk. See Asia dress below
4. Satin -  a fabric with a soft, lustrous surface on one side, with a duller surface on the other side. See Titi dress below.
5. Sequin -  embellished fabric with beautiful sequin for an extra touch of glitz and glam. See Grace dress below.
6. Taffeta -  it's the ultimate fabric for special occasions dresses and for creating high fashion looks. It's frequently used by iconic designers like Coco Chanel and Christian Dior. See Carol dress below.
7. Tulle -  a lightweight, very fine, stiff netting used to provide fullness to a dress without adding excess weight. See Emma dress below.
To check out all the dresses that we have, please GO HERE where you'll be able to shop for your flower girls dress based on the material.
Should you have a question about your purchase, please don't hesitate to reach out to us.