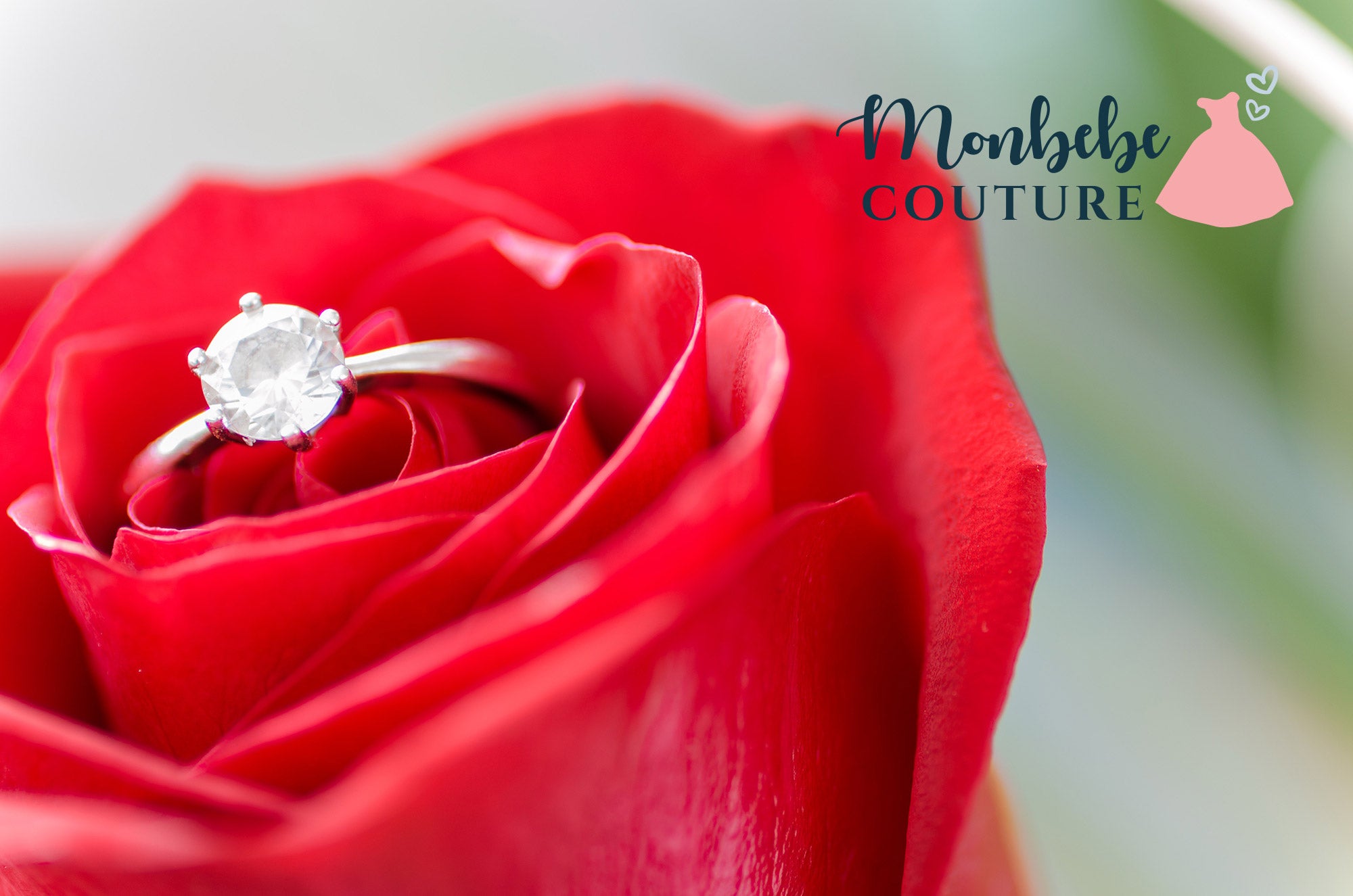 Engagement – What to do after you get the ring
The moment you've been waiting for. You become engaged, and you're getting married! It's surreal, yet definitely happening. Like it or not, the hours, days, and weeks following that proposal are guaranteed to be a whirlwind.
There are so many things to think about, many people to reach, and so many things to get done. Don't be overwhelmed. You have plenty of time to plan the rest of your lives, but if you're like most newly engaged people, you'll be wanting to share the news with all your friends and jump into the wedding planning part.
Planning an Engagement Party
Decide if you want to plan it or hand the controls over to parents or friends? Do you want a petit ceremony at your home or in a friend's Patio? Could you have everyone meet at your preferred bar for drinks or rent a space for a catered dinner? Either way, make sure to do whatever fits you and the fiancé.
Wedding Dresses, Bridesmaids Dresses, Junior BrideDresses, and Flower Girls Dresses.
Bridal shops, magazines for choices, blogs, Pinterest boards, flower girls dresses, and Mades of honor dresses, junior bride dresses, venues, cocktails, and lots more need to be considered.
While the typical engagement lasts a year to a year-and-a-half, there are some things you'll want to get it done since the moment you plan on being a fiancé.
Do you like a specific wedding dress designer? 
Another important consideration is the attire of your bridesmaids and other wedding participants. Do you want everybody to be color coordinated? Including the little flower girls or junior brides? We offer a wide variety of choices for the younger participants in your wedding. Remember, Monbebe Couture can alter or even customize any selection to meet or exceed your expectations. Contact us today so we can help with this one crucial aspect of your wedding plan.
Where do you get started?
Committing the rest of your life to the love of your life is fantastic.
And the best kind of stress, however, it's a significant milestone, and planning a wedding together is the best.
Spread the News
Informed your Parents, siblings, and best friends. The last place they should have to hear about your new status is on social media, Give them a call personally and tell them the news.
Get a Manicure, and post a photo to announce your engagement.
Your hands will be in the spotlight for the next couple of weeks. Or, if you're going for the natural look, make sure your nails are neat and shaped. Otherwise, friends will be focusing on your chipped nail polish other than your beautiful engagement ring.
A good photo is worth a thousand words. If you're ready to share the love with the world, share it on Instagram. Take a ring selfie or a romantic picture of you and your fiancé.
Even better if the proposal was caught on film, nothing is better than that look of surprise. And make it official on Facebook.
Be sure to choose and invite Made of Honors and Flower Girls, so they can start thinking on the Special Occasion Dresses.
Save the date!
Once you have a date, look for venues. Find out what works for both your families and if there are any possible disagreements. 
Research online first, or maybe you already have a place in mind and can call to get all the information on pricing and availability.
Whether you're going big or keeping it small is essential. Get your family's information if it matters to either of you or if they'll be paying the bill. Once you've agreed on an estimated guest count and budget, you can commit to a venue.
Search for Planners and Vendors
If you're contemplating bringing a professional planner on board to help with logistics and décor, ask around for references and do brief online research, then set up some interviews. For the vendor referrals alone, a wedding planner is totally worth their weight in gold.
To sum it up, planning a wedding can be a daunting task with many details to consider. Monbebe Couture can help you in offering a wide selection of customizable Junior Bride Dresses, and Flower Girl Dresses. Take a look at our catalog to get ideas. We are here to help, so don't hesitate to contact us with any questions you might have.